BIO English
Jazz musician, composer, teacher, conductor, and writer.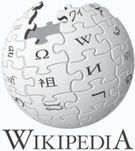 https://it.wikipedia.org/wiki/Andrea_Pellegrini

Studies
Born in 1963, Andrea Pellegrini comes from an old musical family (the Pellegrini – Vianesi family: see https://it.wikipedia.org/wiki/Pellegrini_-_Vianesi). He has been studying piano with his father Gianfranco, an Italian jazz musician of the 50's, and with Prof. Matilde Vigo and Prof. Ilio Barontini in Livorno since the age of 5. Then he studied Classical Percussion with Giannino Ferrari, a percussionist in the Orchestra of the Municipal Theatre of Florence, at the Conservatory of Livorno (Istituto Superiore di Studi Musicali "Pietro Mascagni"). He later attended the course "Corso di Alta Qualificazione per Musicisti di Jazz e Derivazioni Contemporanee (Advanced Specialisation Course for Jazz Musicians and Contemporary Derivations)" organized and funded by the European Union, the Province of Siena and the Siena Jazz Music School, standing out as one of the best students. Some months later, he recorded and played along with one of his former teachers, the trumpeter Paolo Fresu. He finally earned a Bachelor's Degree in Jazz (110/110 summa cum laude, worthy of publication) from the Istituto Superiore di Studi Musicali "Pietro Mascagni", Livorno. He started his professional career as a professional jazz musician in 1989.
Andrea lives in Livorno, Tuscany.
At present, he works as a Jazz Piano teacher in different italian Music Conservatories.
Musical collaborations
A composer, pianist and multi-instrumentalist, Andrea Pellegrini developed a personal style based on his various and complex musical roots: a deep "cantabile" melodic sense, the European musical tradition, variety, rhythm, and modern harmony. "...polyhedral and eclectic..." (Musica Jazz) Andrea Pellegrini played concerts throughout Italy and in France, England, The Netherlands, Denmark, Finland, Lithuania, Germany, Austria, Switzerland, Slovak Republic, Sweden, USA, Australia, Canada with artists such as Bruno Tommaso (Duo in "In a Simmenthal Mood", a show inspired by Ellington written by B. Tommaso with dancer Nadia Scarpa and actresses Nenè Barrini and Federica Tatulli; in "The Man from the Moon", dedicated to L. Armstrong, by A. Pellegrini; Cd "Original Soundtrack for Charles & Mary", music by B. Tommaso inspired by and dedicated to Gesualdo da Venosa, etc.), Paul McCandless (Duo, Ainulindale Ensemble, Cd "Middle Earth", Cd "West Coast" with Marco Cattani, etc.), Tino Tracanna (Cd "Progetto Macchiaioli"; Cd "Modigliani"; Duo, etc.), Paolo Fresu (Cd "Things Left Behind" Iridescente Ensemble, Claudio Riggio), Pino Minafra ("The Man from the Moon", Orch. Atipica "Group_one" etc.), Piero Bronzi (several CDs and live for 25 years), Massimo Manzi, Sylvain Clavier, Vittorio Silvestri, Eric Bretheau, "Steve" Lunardi, Michel Altier, Beppe Caruso, Vittorio Marinoni, Emanuele Cisi, Vincent Calmettes, Rob Burke, Stefano Agostini, Piero Borri, Tommy Varjola, Mirko Guerrini, Giampaolo Casati, Fabio Morgera, Vjtautas Labutis, Eugenijus Kanevicius, Baenz Oester, Stefano Saccon, Juraj Susanik, Jordan Murray, Niko Schauble, Stuart Vandergraaf, Nic Cecire, Hugh Fraiser, the great actor Arnoldo Foà and singers as Linda Wesley, Jamie Moses (The Pretenders, Tom Jones, Queen), Irene Grandi (duet), Bobo Rondelli (duet), Scott Hamilton, Pat La Barbera, Michela Lombardi, Petra Magoni, Jean Jacques De Launay, The Trammps; his brother the well-known bassist Nino Pellegrini, his daughter, jazz singer and composer Chiara Pellegrini and his elder son, the guitarist, songwriter, singer, bassoonist and poet Francesco Pellegrini (Criminal Jokers, Nada, Appino, Motta, Zen Circus).
Arrangements
Movie "Ritorno a Parigi", Venezia International Film Festival 1994 (strings orchestra); Insieme Stabile septet (Ob-Fl-Cl-Tpt-bass-p-d); cello quartet; other arrangements for various songwriters (Guido Ciavola, etc.) and others.
Other compositions for
Dance & Jazz Performance (Contemporalia, classical quartet + jazz quartet); soundtrack for movies, such as "Commercial Picture Rhymes", H. Richter 1929, and others.
Teaching / Didactics
Today a highly respected and well-known jazz educator and Conservatory teacher in Italy, Andrea Pellegrini has been working in several private and public music schools since 1991, teaching Jazz Piano, Jazz Ensemble at Scuola di Musica "Giuseppe Bonamici", Pisa, and Jazz Piano and Jazz Composition and Improvisation at the Conservatory Istituto Superiore di Studi Musicali "Pietro Mascagni" bringing many young jazz musicians to success.
One of Andrea Pellegrini's former students, Giulio Carmassi, has been a member of the Pat Metheny Unity Group. "He taught me to love music", Giulio Carmassi said.
For 10 years Andrea had been conducting the "Bonamici Atypical Jazz Orchestra Group_One" formed by jazz students and teachers of the Giuseppe Bonamici Music School, Pisa. This Orchestra recorded and published 3 CDs and played several concerts, among which the inaugural concert for the 1999 edition of the international "Instabile Jazz Festival" in Pisa along with the Copenhagen Art Ensemble, the Misha Mengelberg Instant Composers Pool and the Italian Instabile Orchestra.
Andrea ran several jazz Master Classes and international seminars in Lithuania, Latvia, Denmark, Switzerland, Slovak Republic, and throughout Italy.
He had been working as Headmaster of the Giuseppe Bonamici Music School, Pisa, from 2004 to 2010 (490 students, 8 departments, 38 teachers) leading the school to an international level. He was the first Italian jazz musician to run a music school that includes departments of Classical music, Baroque, Early music, Music Therapy and so on.
"You completely changed my point of view about music", T. Hurri, Headmaster, Hameenlinna Music School, Finland.
"If you lived in USA, you would have deserved the President's Fund for Geniuses" G. Fewell, Berklee Music School, Boston, USA.
"You are a reference person for many young jazz musicians" M. Raja, jazz conductor and teacher, Rome.
Andrea Pellegrini has been a member of the Board of the Italian National Association of Music Schools AIdSM (2005 – today), as well as one of the 2 Italian delegates to EMU European Music School Union – a member of the International Music Council UNESCO (2006 – 2014). Among the representatives of the 27 nations, which are members of EMU today, he was the only jazz musician. As a member of EMU, he took part in the organization of seminars, conferences, meetings, musical exchanges and international festivals in Finland, Denmark, Estonia, Latvia, Lithuania, Germany, Belgium, Hungary, Austria, and Switzerland. He also organized several events and concerts for music students and bands from USA, Canada, Europe and Hong Kong in Italy, in collaboration with EMU, AIdSM and the Wens Travel Agency (The Netherlands). He has also been invited as an expert by institutions like the Lausanne Music School. As an expert in music school organization, he was invited twice (2010, 2011) to run the Master Class in "Organization of a Music School" at the Saluzzo School for Advanced Music Studies (Fondazione Scuola di Alto Perfezionamento Musicale, Saluzzo, Italy) funded by the European Union.
He thinks that every music style deserves respect and he loves all good music.
In his opinion, musicians should talk more to each other and be more collaborative.
Some CDs:
"Fragile per pianoforte e voce" (Black Candy Produzioni BC117). Songs by Francesco Pellegrini. Francesco Maestro Pellegrini, voice, bassoon. Andrea Pellegrini, piano. 2021.
"Fino all'Ultimo Minuto - Le Musiche di Piero Ciampi in Jazz" Quartetto di Livorno. Jury Special Award, Premio Ciampi 2016.
"Modigliani - il Tratto, l'Africa e Perdersi" Tino Tracanna, Quintetto di Livorno, Erasmo 2014. Music by Andrea Pellegrini.
"West Coast" Paul McCandless & West Coast Quintet, Marco Cattani, 2014. Music by Andrea Pellegrini and Marco Cattani.
"Original Soundtrack for 'Charles and Mary'". Bruno Tommaso Jazz Workshop. Onyx, Matera 2013.
"Middle Earth" Ainulindale with Paul McCandless, Symphonia Bluesmiles 2000. Music by Andrea Pellegrini.
"Progetto Macchiaioli" Quintetto di Livorno with Tino Tracanna, Vinile 2008.  Music by Andrea Pellegrini.
"Disordini al Confine" Orchestra Atipica Jazz Bonamici 'Group-One' NJI2002, Materiali Sonori. Music by Andrea Pellegrini and others.
"Interferenze" Orchestra Atipica Jazz Bonamici 'Group-One' NJI 2003.  Music by Andrea Pellegrini and others.
"Malcontenta e Altre Storie" Orch. Atipica Jazz Bonamici 'Group-One' Barga Jazz, NJI 2005. Music by Andrea Pellegrini and others.
"Things Left Behind" Iridescente Ensemble di Claudio Riggio con Paolo Fresu; Symphonia Bluesmiles 1998.
"Sorvoli" di Marco Cattani, poesie di Mauro Lovi, Renzia D'Incà. Lapsus 2001 Materiali Sonori.
"Emma e il Martedì" di Nino Pellegrini, duo; Studio Vinile, Livorno 2009.  Music by Andrea Pellegrini and others.
"Palermo Città d'Arte" Extramedia 1997, Brunelleschi Quartet (ob, vl, vla, vc), Cd Rom. Music by Andrea Pellegrini and others.

Books and reviews:
"Andrea Pellegrini Real Book", MBM, Livorno 2021. 126 pages, 76 original compositions.
"Mirabolanti avventure di un jazzista" Erasmo Ed., 2014,  ISBN 978-88-98598-13-7.
"Livorno, dalla 'musica americana' al Jazz - La storia, le storie" with Maurizio Mini. Erasmo Ed., ISBN 978-88-89530-55-9.
A number of articles and reviews for several italian music riviews, see http://www.andreapellegrini.it/?BOOKS_%26amp%3B_EDITORIALS